How can you turn your dog into a fish connoisseur?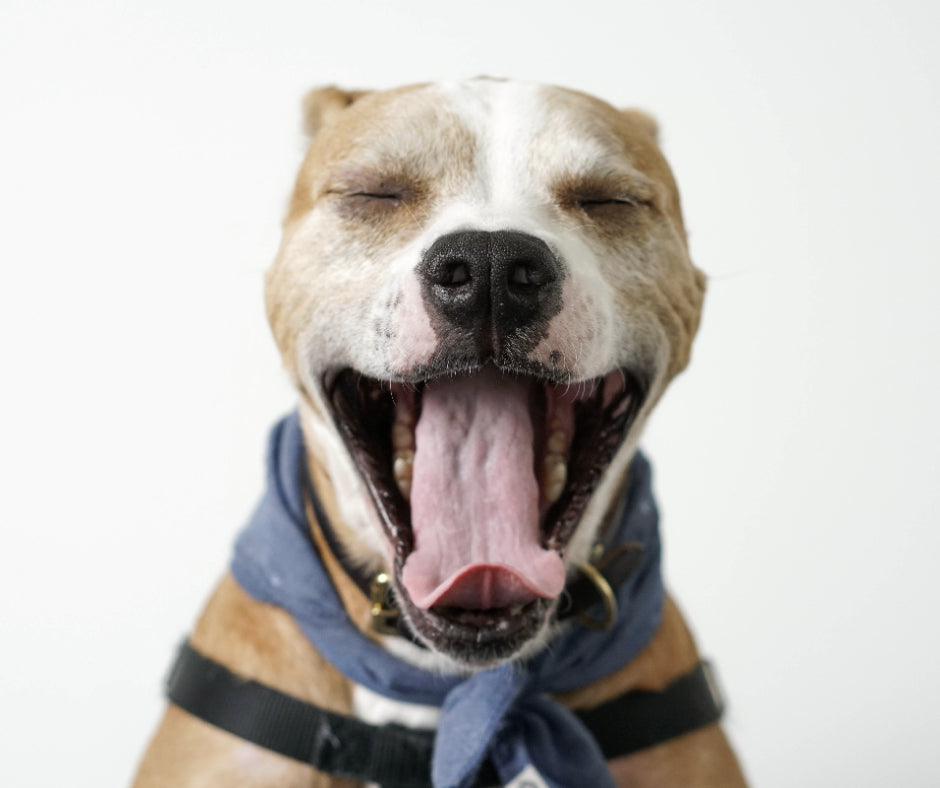 There's no getting around the fact that dog food can often be bland and sometimes lack the valuable nutrition dogs crave and require. So why not spruce up their bowl and indulge their taste buds with flavoursome and healthy fish?
Last week, our Canine Nutritionist Moddie Lambert and K9 Magazine thoroughly answered the question of whether or not fish is good for dogs, with the verdict being "an overwhelmingly, scientifically-endorsed YES". It's safe to say that fish can and should be part of your dog's regular diet.
However (but only a puppy-sized one), you've got to add it in the right way!
When people go to a new country, it's generally under the dietary advice of not introducing too much of anything new too soon—because we all know what happens—and the same goes for dogs! 
That's why Moddie recommends adding any new kibble gradually, to allow their digestive systems to steadily get used to the change.
Here are a few ways of doing just that:
Make them work for it!
Dogs LOVE a bit of hard graft that ends up leading to a squeaky toy or delicious edible reward.
Try sprinkling a trail of Cod Granola for your dog to find, follow and scoop up. This also happens to be a proven technique for keeping dogs mentally stimulated, which means twice the health and satisfaction benefits.
That's only if they don't find the reusable bags first...
You could also use puzzle games to really get them thinking further than their nose will take them.
As a training treat!
The key benefit of using 100% fish-based rewards are that they'll receive a nutritional boost while also not having to worry about their weight. This is because our fish treats come naturally low in calories.
So the next time you're looking to give your dog a little extra motivation, we recommend not thinking beyond fish. Just mind your fingers when you reveal the Dried Sprats—or you risk losing them!
Just add it to their food (regularly, but gradually)!
What better way to tickle their taste buds than to supplement their regular meal? We have a whole range of yummy options to choose from. It all depends on whether or not you'll allow (Cod) Cookies for dinner...
Fish can and should be a mainstay in your dog's diet.
Our Cod Granola is easily consumable for any sized dog and can be mixed in with almost any meal. Once they've got a taste for them, you can then move on to the slightly bigger treats, such as the Wonky Woofs or Herring Chews.
If your pup is already a fish connoisseur...
Then just throw them in at the deep end...they can handle it!
Subscribe to our newsletter now for 15% OFF your first order!
#GetAWag