HOW WOOFS TREATS CAN HELP SUPPORT YOUR DOG'S HEALTH DURING THE WINTER MONTHS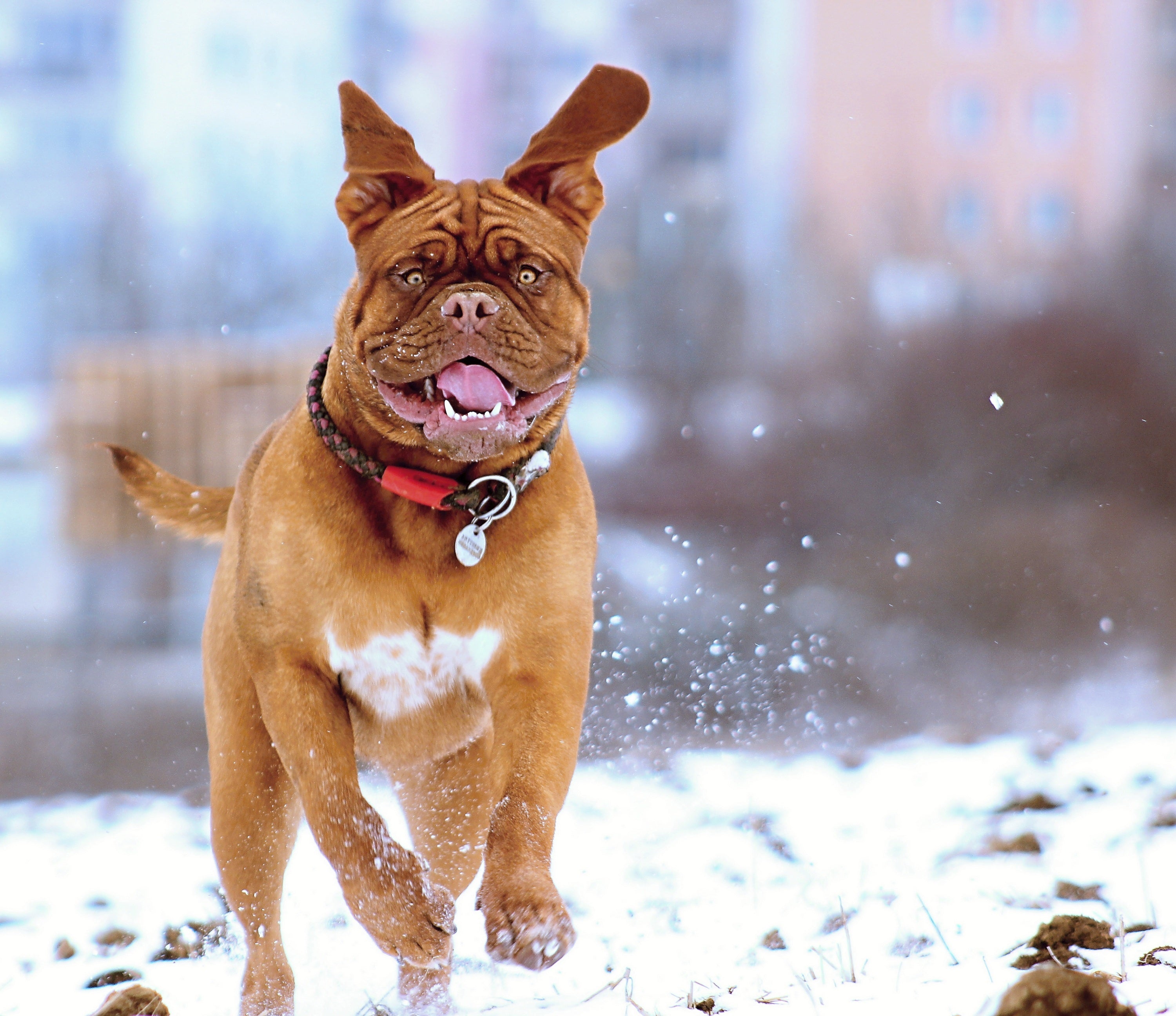 12th January 2019 - During the cold winter months it becomes increasingly more important to protect your dog's joints, skin and immune system. Dogs know what is good for them so it is not surprising that they go crazy over the smell of fish and for good reason. Many types of fish such as cod and sprats are not only tasty but they also contain nutrients that help to keep a dog in tiptop condition. Fish is an excellent source of protein and Omega 3 fatty acids which are helpful in maintaining a glossy coat and healthy skin. Fish oil can also help to maintain healthy joints and keep a dog active throughout its life. This is particularly important during the winter months when the cold weather sets in and dogs are more prone to joint health conditions - especially senior dogs.
Fish is also great for dogs that have sensitive stomachs and many vets prescribe fish and potato diets to help treat dogs with food allergies and intolerances. It can help a dog's stool to become firmer and also help reduce coat shedding. Research has proven that continuous use of fish oil or treats can help to reduce itchiness, rash and irritation of the skin.
In the Baltic, Russia and Scandinavian countries, dogs don't eat meat at all – only fish, and their coats are shiny, they have no allergies or itchy skin conditions. They live longer and don't suffer from arthritic joint conditions, or sensitive tummies. It was only in 1953 that we discovered the Inuits had much healthier hearts and circulations than Europeans do – and that was because they eat no animal fat – just fish and fish oil. Similarly their breeds of dogs, Huskies, Malamutes and Akitas absolutely thrived on a fish diet – which is what they were designed to eat originally. The Omega 3 and zinc naturally occurring in fish helps with ZRD (zinc responsive dermatitis). This particularly affects dogs from Northern climates and can manifest itself in itchy skin, hot spots, cracked paws and noses. Just like us – they really do need Omega 3 – it's not called an Essential Fatty Acid (EFA) for nothing – neither human or animal bodies can make this – so we both have to take it in as food.
WOOFS Treats are made from MSC certified cod caught in the North Atlantic or sprats caught in the Baltic Sea. They are low in fat and can also help to reduce tartar and plaque on the dog's teeth, are 100% natural, hypoallergenic, easily digestible and can help to support a dog's immune system as well as supporting the skin, coat and joints. Available as Cod Cubes, Cod Fingers, Cod Cookies and Dried Sprats in a range of bag sizes ranging from 100g –5 kg they are the perfect snacks for your dogs. They can also be used in the show ring or out in the field as a perfect and healthy dog training treat. We have also introduced two new varieties to the range, Cod Crunchers and Cod Granola which can be sprinkled over dog food to provide that extra hit of Omega 3 to a dog's diet. Both are available in 700g bags.
To get your hands on our healthy treats visit: www.woofs.co.uk